Ozone in oral therapies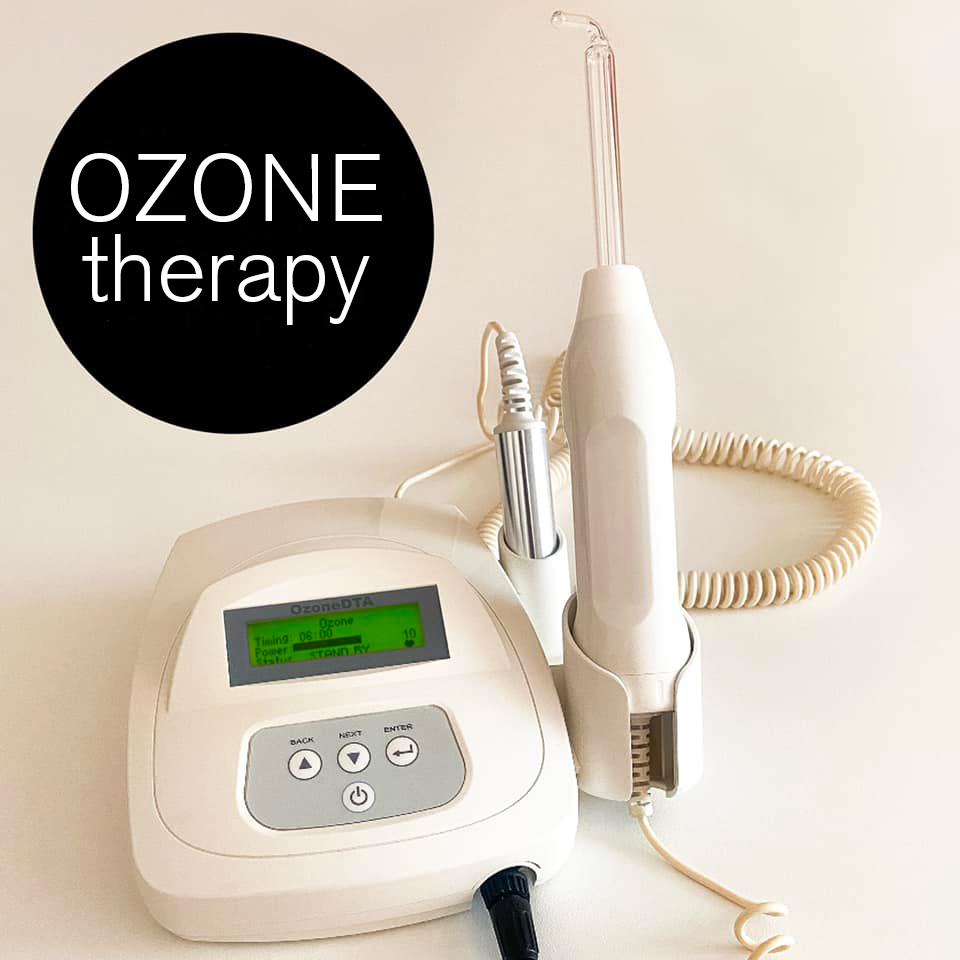 For some time now scientific evidence has demonstrated how the use of ozone in dentistry makes it possible to obtain valid results in the treatment of various problems of the oral cavity.
In our dental office we have been using it for years, not only for the treatment of cavities, especially in young patients, but in all those situations in which we can exploit its disinfectant, antibacterial and pain-relieving power.
The effects of ozone
In fact, ozone is recognized as the most powerful natural bactericide.
Oxygen-ozone therapy is a natural, painless and effective method that allows us to promote tissue healing in a harmless and accelerated way compared to other disinfectants, avoiding the development of the inflammatory process.
Ozone therapy in dentistry, through a mixture of oxygen and ozone, allows the rapid destruction of fungi (such as Candida Albicans), bacteria, viruses and acid proteins in the teeth, favoring the restructuring of dentin and enamel.
The overall improvement of the body's immune response to infections occurs thanks to the stimulation that ozone exerts on the cells of our immune system.
But ozone therapy also allows us to stimulate our circulatory system, tissue oxygenation and to reduce pain.
It is useful in the treatment of inflammatory processes such as herpes, oral aphthae, oral candidiasis, in the disinfection of periodontal pockets, post-operative wounds thanks to the acceleration of tissue healing times.
The use of ozone in dentistry
Improve wound healing: thanks to its disinfectant and antimicrobial properties, ozone speeds up the closure of the surgical wound and accelerates wound healing;

Prevent dental cavities: ozone reduces the number of microorganisms responsible for cavities and can be used to prevent root cavities in association with remineralizing products especially if the cavity is not deep;

Help the healing of the white or red lesion of oral lichen planus (OPL);

Treat gingivitis and periodontitis: In periodontology, ozone can reduce the infection of mobile periodontal teeth and infected teeth. It also reduces post-operative pain following mucogingival surgery in the case of harvesting connective tissue grafts. It can also be used in peri-implantitis therapy in association with the removal of infected tissue and curettage;

Eliminate bad breath: ozone can eliminate bacteria, fungi and viruses inside the mouth, improving the quality of breath;

Treat osteonecrosis of the jaw bones: in patients taking bisphosphonates (but also for denosumab and anti-angiogenics), ozone therapy favors the healing process in the case of bone necrosis although it is advisable to combine it with other protocols such as: antibiotic therapy and mouthwash with chlorhexidine;

Post-operative pain therapy: in oral surgery the use of ozone improves the quality of life of patients by reducing pain;

Fight plaque and biofilm: various studies claim that ozone therapy reduces infections caused by microorganisms;

Sterilize root canals in endodontics;

In dental whitening therapy: when combined with hydrogen peroxide, ozone can make the tooth surface whiter.

In this case, the patient, suffering from labial herpes, after just one session of ozone therapy obtained a significant reduction in swelling and related pain symptoms, thanks to the antibacterial and anti-inflammatory power of ozone.
With a second session after just two days, the herpes completely regressed.
Case of glossitis significantly regressed in 48 hours, after one application.
Do you want more information about this treatment? Contact us and we will be able to help you.
BIBLIOGRAPHY
[1] Text:
Odontoiatria preventiva integrata
. Authors Limeback, Ottolenghi, Strohmenger Emsi editor. [2] Suh Y, Patel S, Re K, Gandhi J, Joshi G, Smith NL, Khan SA.
Clinical utility of ozone therapy in dental and oral medicine
. Med Gas Res. 2019;9(3):163-167; [3]
Raccomandazioni clinico-terapeutiche sull' osteonecrosi delle ossa mascellari (ONJ) farmaco-relata e sua prevenzione
.