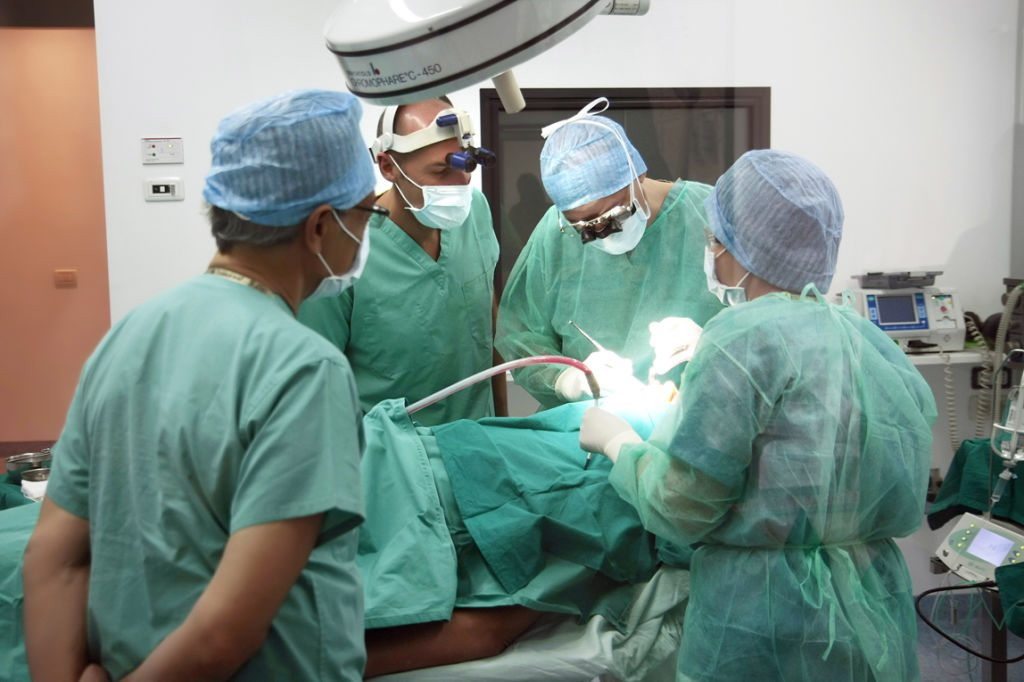 Any surgical intervention in the oral cavity produces a series of reactions, which should be monitored for a rapid recovery.
Normal reactions can be: a moderate swelling of the tissues near the intervention site, slight heat increases and the appearance of hematomas the days after the operation.
In order to reduce these symptoms, here are some suggestions to follow:
Pre-surgical intervention indications:
– start taking the prescribed antibiotic on the night before the intervention
Post-surgical intervention indications:
– take antibiotics for at least 5 days every 12 hours
– take painkillers according to indications given by the specialist
– put ice for at least 2 hours on the day of the intervention
– use mouthwash containing 0,2% of chlorhexidine for 2-3 times a day and rinse gently
– do not take acetylsalicycilic acid (aspirin)
– if the intervention was done on the upper arch, blow your nose gently for a week and sneeze with   your mouth open
– in case of bleed, apply humid gauzes
– remove the periodontal pack after 3 days
– sleep with one or two pillows in order to keep the head up and lay on the non- operated  side
And here other post – surgical intervention indications on the life style that can help you: 
– moderate physical efforts and avoid practicing sports for a few days
– chew on the opposite side of the intervention
– eat soft and lukewarm food
– do not use a toothbrush and/or a gum cleaner in the area of the intervention
– do not smoke
We remember all patients under medication, that they are invited to inform us before the intervention, in order to avoid side effects due to assumption of antibiotics or painkillers. For further information, please contact us.