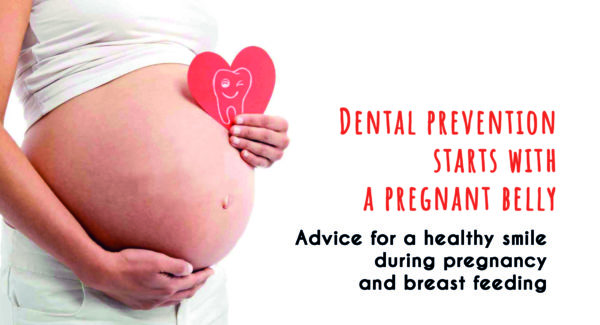 Our first dental guide is arrived!
When you find out you are pregnant, what can happen is that your mouth care slips into the background. This is because your medical appointments multiply, and you have many things to think about.
You are right, your mouth and gums care may not seem a priority. However scientific evidence confirms more and more that
a mother with a healthy mouth will also make her child stay healthy

, both during breastfeeding and during his first months of life.

In the last few years we have talked to many mothers, we have answered their questions and doubts.

Therefore, we thought of collecting all this information and advice in a short dental guide available for all new mothers who are at their first pregnancy experience or are struggling with dental treatments during breastfeeding.

Are you pregnant and your gums are more sensitive? Are they easily become inflamed? Has it been a while since you had your last professional hygiene session and your last check-up? This dental guide can help you understand why it is important to undergo regular check-ups from your trusted dentist.

If you are holding your baby in your arms and you are asking yourself if you can face orthodontic treatments during breastfeeding, then this dental guide will provide you with precious advice to deal peacefully with all this without having to postpone your appointments.
Fill out the form and you will receive a PDF dental guide directly by email.
By giving us your consent, you will allow us to keep you updated on the next guides we will be publishing, such as the ones regarding "Pacifier and teeth" and "The smile from 0 to 3 years".