Why we use DIAGNOCAM for cavities?
DIAGNOCAM is the magic instrument of our Orthodontic Center used to notice early the presence of dental cavities without using X-rays!!!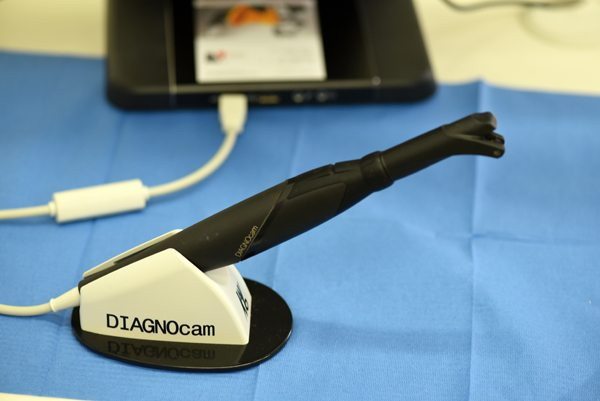 DIAGNOCAM for cavities is ideal for both children and adults. It lights up teeth and makes cavities visible through the appearance of dark spots.
The videocamera then captures the light and sends it to a screen, so that we can perfectly see the cavity area.
This original tool enables us to early diagnose the presence of cavities and therefore treat them without feeling any pain and by protecting the tooth's substance.
DIAGNOCAM also allows us to identify intra-tooth spaces where food bacteria can nestle and cause cavities. In this way we can carry out preventive treatments in order to reduce the risk of drilling!